You can have a fully-equipped office at a business district with expert support personnel, meeting your requirements in full; plus the opportunity to pick from a wide choice of alternatives that fits your budget best.
Swiss Serviced Offices are fully-furnished and fully-equipped office suites ready for you to use with multilingual staff, meeting facilities and support services.
With the serviced offices package deals of SwissOffices you can have office spaces just at the center of business districts complete with uninterrupted technical infrastructure and expert personnel perfectly compatible with your requirements and your budget.
SwissOffices Business Centers are in the CBD locations with a wide range of business services, IT and Telecom facilities. A Swiss Serviced Office is the ideal way to move in and start working immediately.
What is Serviced Office?
Serviced office which is also referred as managed office, is renting an office space where all the office needs are met and the entire building management requirements are managed by the facility management company.
With the serviced office method that offers much more flexible conditions than renting a conventional office space rental, you can have a office at the city center with all furnitures, decoration, office equipments, and prestigious address. While you are just focusing on your business we handle all the office management jobs such as mailing and cargo services, security, reception services, catering, phone answering with your company name, greeting your guests, electricity, water, heating & cooling, building insurance and so on.
For whom the serviced offices are convenient most?
Companies that have headquarters in another country or in another city usually need very limited office space when they enter a new market or location. In such cases, they should choose a serviced office service so, they can have a prestigious business address, office solution that is both ready to escape the problems of managing all office needs and costs, as well as ready to expand their office space when needed.
Startups and entrepreneurs may not be able to make long-term plans when setting up a new business. In such cases, serviced offices are the ideal solution for your budget and to focus only on your work, and avoiding the time spent on tasks such as office management, secretariat, tea, coffee, cleaning etc.
For those firms that require more office space on a periodic basis, the serviced office will be the best solution for renting more office space easily in 3 or 6 month periods but later to reduce this area and manage office costs more efficiently.
Companies that only need project-based offices in a specific location should meet serviced office services instead of building offices from scratch throughout the project process.
In addition, organizations with very limited staff, such as law firms, translation services, consulting firms, can have a prestigious address and experience the comfort of professional office management, as they can make secretary and office management costs and classical office rental costs more affordable with serviced office services.
Elegance and Quality
SwissOffices Business Centers fitted out with elegant Swiss touch. SwissOffices brand is de-emphasized, only indicated by colors and state of the art furniture, artworks and high end screens in reception and breakout areas, which give you ample space to underline your business profile.
Solutions will come from the personnel
The expert personnel of SwissOffices will be at your service 7/24 just outside your door to create solutions whenever you need. They will provide for the best value for your business along with Serviced Offices.
Immediate occupancy
Our fully-furnished and fully-equipped offices are available for immediate occupation and offer the ideal answer to the needs of local and international companies of all sizes.
Flexible agreements
You can occupy offices whenever and for any period of time you want. You decide the period, 3, 6 or 12 months. Then as your business grows you can add additional workstations depending on the situation.
One invoice for all
You will receive one monthly invoice including rates, service charges, utilities, and reception services.
What is included in Serviced Office Service
State of the art office furniture and equipment
24 / 7 Access to your office
Prestigious business address
Reception service (from Monday to Friday, 08:30am to 06:00 pm)
Mail handling
Telephone answering in your company name
Greeting your guests
Personal phone line and handset
Electricity, water, heating & cooling, building insurance, security
Daily cleaning of offices and common areas
Broadband internet
Use of coffee lounge with tea, coffee and water as complimentary
Use of luxurious reception lobby and business lounge
Access to meeting rooms
Access to photocopy and fax machine
Access to committed and dynamic workforce support
SwissOffices Serviced Office Benefits
An office suite at a prestigious CBD location
State of the art furniture and fit-out which is continuously maintained
Boardrooms and meeting rooms that can be booked on an hourly basis
Coffee lounges, business lounges and kitchen facilities
Broadband internet and high-end office equipment
High-tech IP telephones and communications infrastructure
Secretarial and IT support team on demand
Print, Copy, Scan and Fax
A local business telephone number
A dedicated, professional receptionist to answer your calls in your company name
Access to committed and dynamic workforce
24 hour, 7 day voicemail
Voicemail via email
Video-conferencing and audio-visual facilities
Access to worldwide independent business centers
Serviced Office Prices
Serviced office prices are much less costly than renting an office in a business center in the city center or even an ordinary apartment. When renting the office, we calculate only based on the rent fee we will pay but we miss many hidden costs. SwissOffice Serviced Office Prices protect both your budget and all your troubles at your place, so that you can spare your precious time only when you consider expenses such as subsidies, natural gas, electricity, water, cleaning and kitchen expenses, furniture, decoration.
Request a Quote to Learn Our Serviced Office Prices
Serviced Office Locations
A member of Business Centers Association, SwissOffices with two business centers in Istanbul city centers on both sides of bosphorus and three in Switzerland can link you instantly with a great number of office centers all over the world.
Istanbul European Side Serviced Office Location
Istanbul Asian Side Serviced Office Location
Switzerland Serviced Office Locations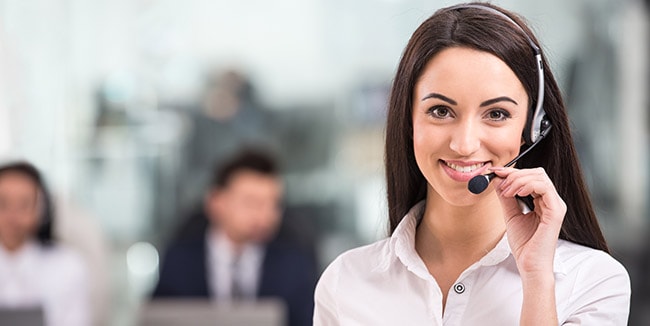 Phone Answering Service
For those who want to have a professional image through the services of a professional team.
A dedicated local receptionist and local phone number will provide a valuable, professional image to your company. All your calls will be answered appropriately in your company name and transferred to you, a colleague or another destination. Your call answering instructions can be changed as simple as sending an e-mail.
Phone Answering benefits of a Swiss Serviced Office can include:
A local business telephone number and fax number
A dedicated receptionist to answer calls in your company name and transfer them to you. (No call centers)
Voicemail or call forwarding after business hours
Voicemail delivery via email
Access to SwissPhone offers you making calls from your office number through your computer wherever you are in the world
Availability of a multi-lingual personal assistant
Mail, fax and courier management
Personnel per client ratio is high to ensure that all your requirements are met
Team Offices
For companies operating on a flexible hours basis that need fast and reliable service with convenient costs.
Team office is a flexible solution mostly for, location based corporate departments, country offices etc. It provides working space for two or more people operating as a team. Team office allows you to foresee the cost and to do accurate budget. It enables your team to benefit from central business district location and easy transportation.
Team Office includes:
2 or more workstations in a dedicated office at a prestigious CBD location
State of the art furniture and fit-out which is continuously maintained
Boardrooms and meetings rooms which can be booked hourly
Coffee lounges, business lounges and kitchen facilities
Broadband internet and high-end office equipment
High-tech IP telephones and communications infrastructure
Secretarial and IT support team on demand
Print, Copy, Scan and Fax